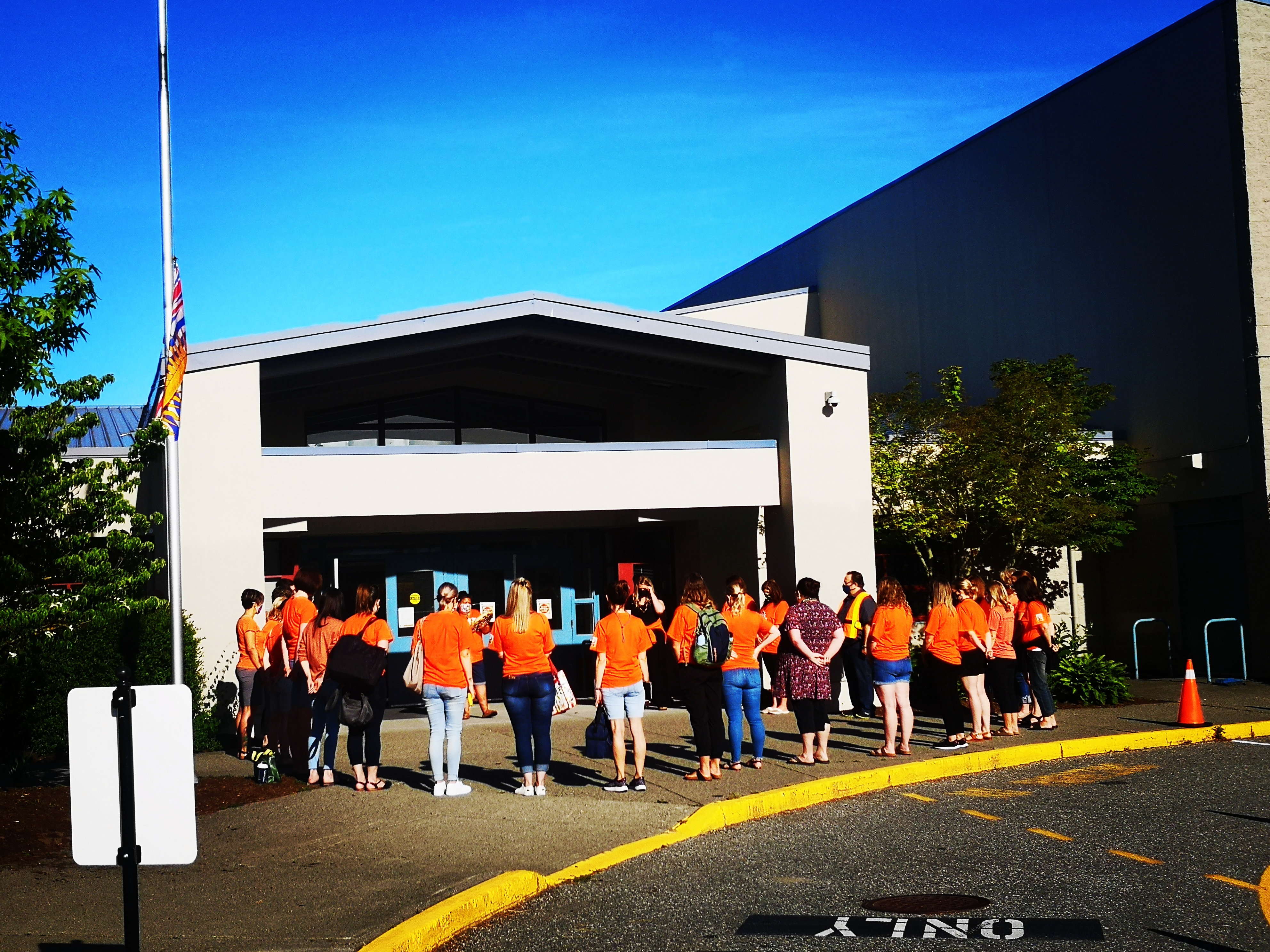 Unsworth Elementary is a large school in a rural community in the southwest corner of Chilliwack.  We currently have 430 students and anticipate that our school will continue to grow over the next several years as the rural farmland becomes new sub-divisions.
We have 20 divisions - currently 3 full day Kindergarten classes and one Kindergarten / Grade one class, 9 primary classes and 6 intermediate classes.  Additionally, we also have a hybrid class.  Although the school is large, it is set up in "pods" making it feel much smaller than it is.  We have a large playground with three adventure playgrounds, providing students with plenty of space to play.
There is a strong sense of community in our school.  Parents are involved in many aspects of the school - volunteering in classes, supporting fundraising efforts, participating in field trips and organizing special events.  Our doors are open and we welcome opportunities to show what we are doing to the community!
We have an experienced staff and we are constantly seeking to improve our practice, providing our students with the best learning experiences possible.
At Unsworth, students receive a balanced, well-rounded education including daily fitness and a music program.  Students at Unsworth are encouraged to do their best, uphold our code of conduct and be "thinking", "engaged" learners.
MISSION STATEMENT:  The Unsworth School Community is a safe, positive, caring place where we can work together responsibly and respectfully to fully develop each student's skills and abilities.
For more specific information:
---
Visit the Mount Slesse Middle School Website for important dates and information needed for students entering Grade 6  next school year.
Twitter:@MtSlesseMiddle
Like Us on Facebook
http://msms.sd33.bc.ca
---
StrongStart Information
StrongStart Registration:  Please click HERE for the StrongStart Registration and Regulations
Please search Facebook for StrongStart Chilliwack SD33 for updates regarding StrongStart Chilliwack. 
---
Read our latest Newsletter and find out more about our School Programs. Check the Calendar, or find relevant Parent and Student information on our website.